Get the Tools You Need to Work More Efficiently
Proper, safe repair is critical to your business and your customers. As the preferred technology provider of Vale's Paintless Dent Repair (PDR) Technician Certification Program, Mitchell can help you efficiently:
Diagnose Damage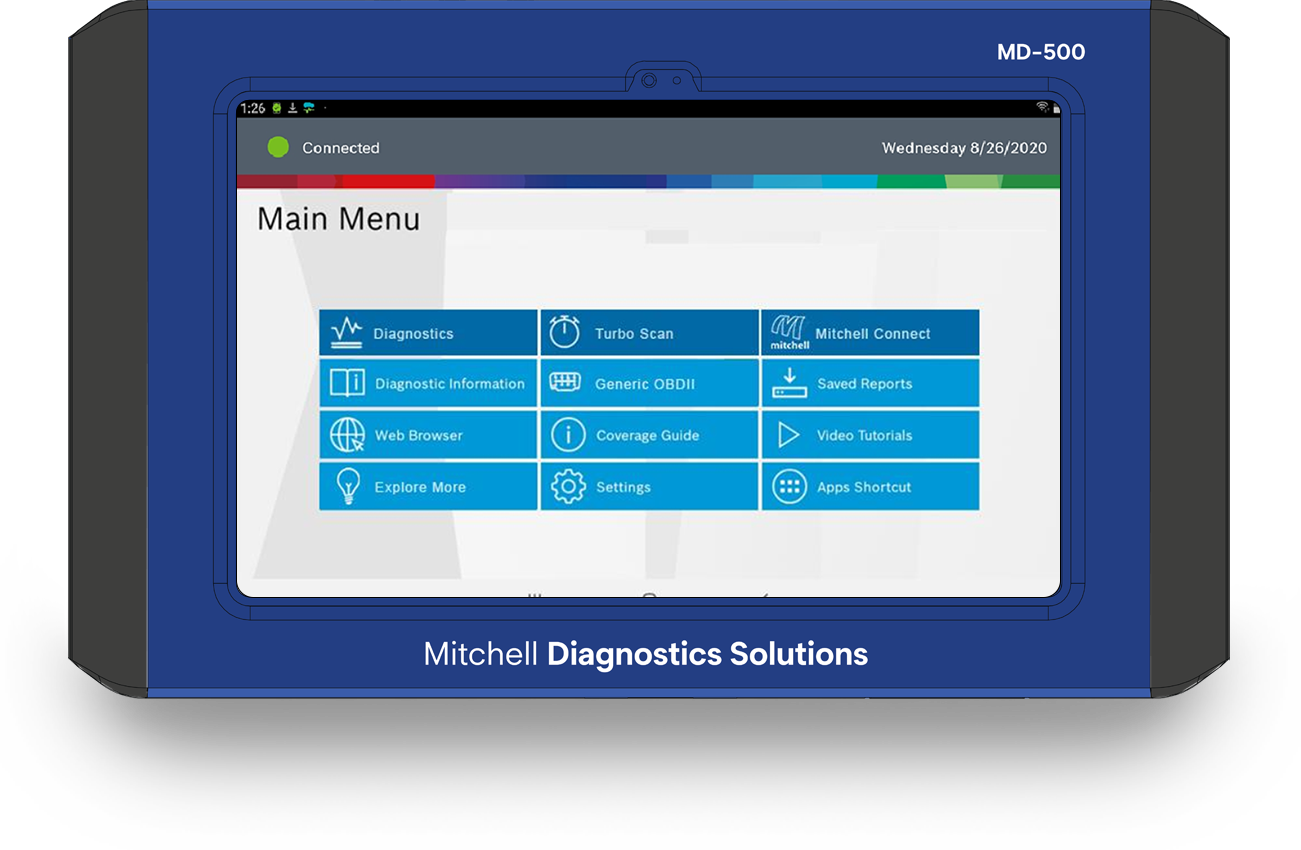 Perform pre- and post-scanning, write estimates and complete calibrations from a single, all-in-one device: the MD-500.
Enjoy turbo-speed scanning
Avoid transaction fees on calibrations
Receive static calibration support with the MD-TS21
Leverage Bosch's best-in-class vehicle coverage
Access OEM Repair Procedures from DTCs
Estimate Repair Costs
Use Mitchell Cloud Estimating to create accurate appraisals from any location and any device, including the MD-500.
Start and complete the estimate at the vehicle
Review integrated OEM repair information
Write appraisals for all types of vehicles
View diagnostic scans from within the estimate
Receive automatic software updates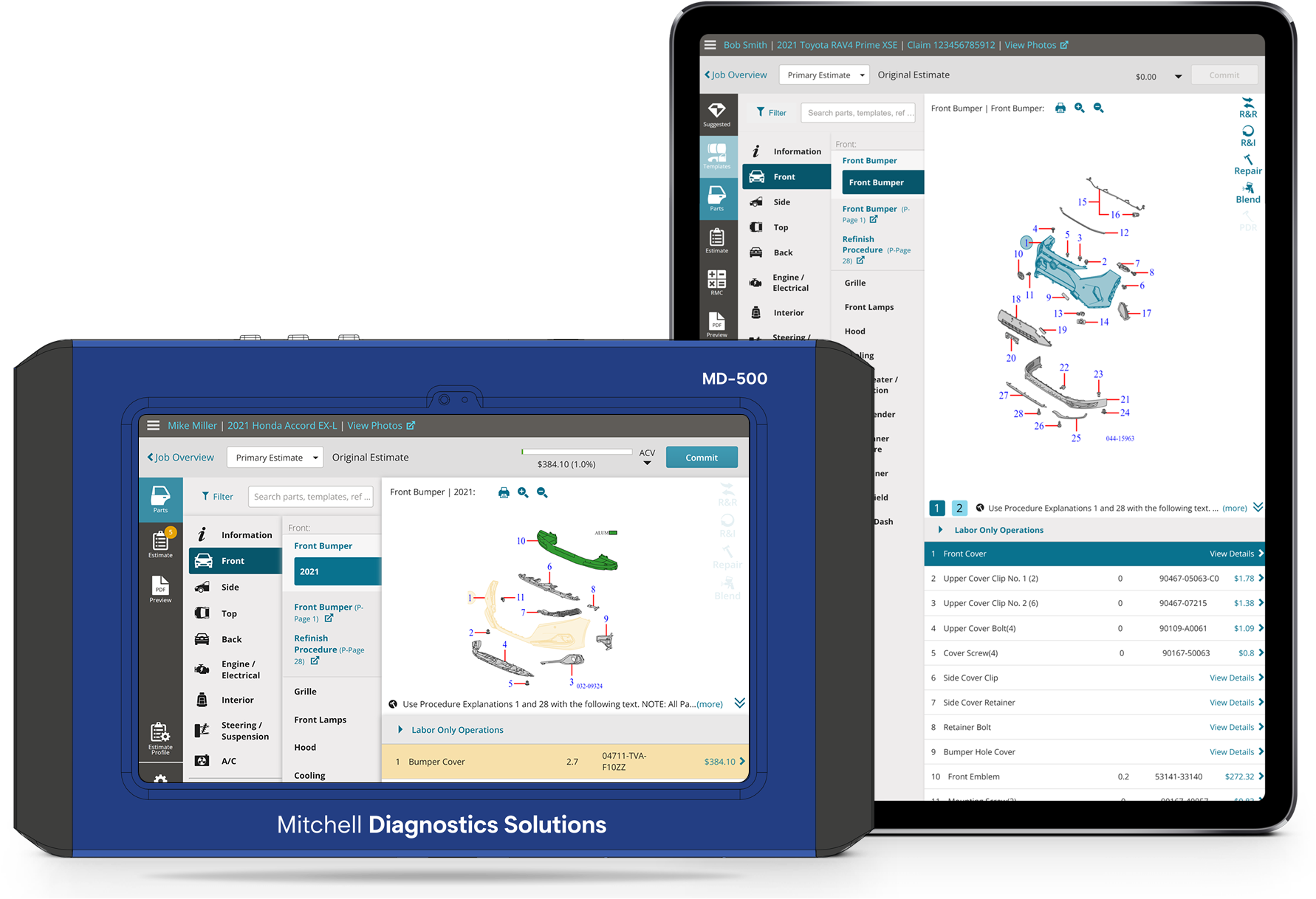 Perform Repairs
Access critical OEM procedures and information during the appraisal and the repair with Mitchell TechAdvisor.
Explore OEM repair information spanning 30+ years
Discover a comprehensive library of DTCs
Easily identify component types and location
Search 100,000+ technical service bulletins and recalls
Reference industry-leading vehicle dimension data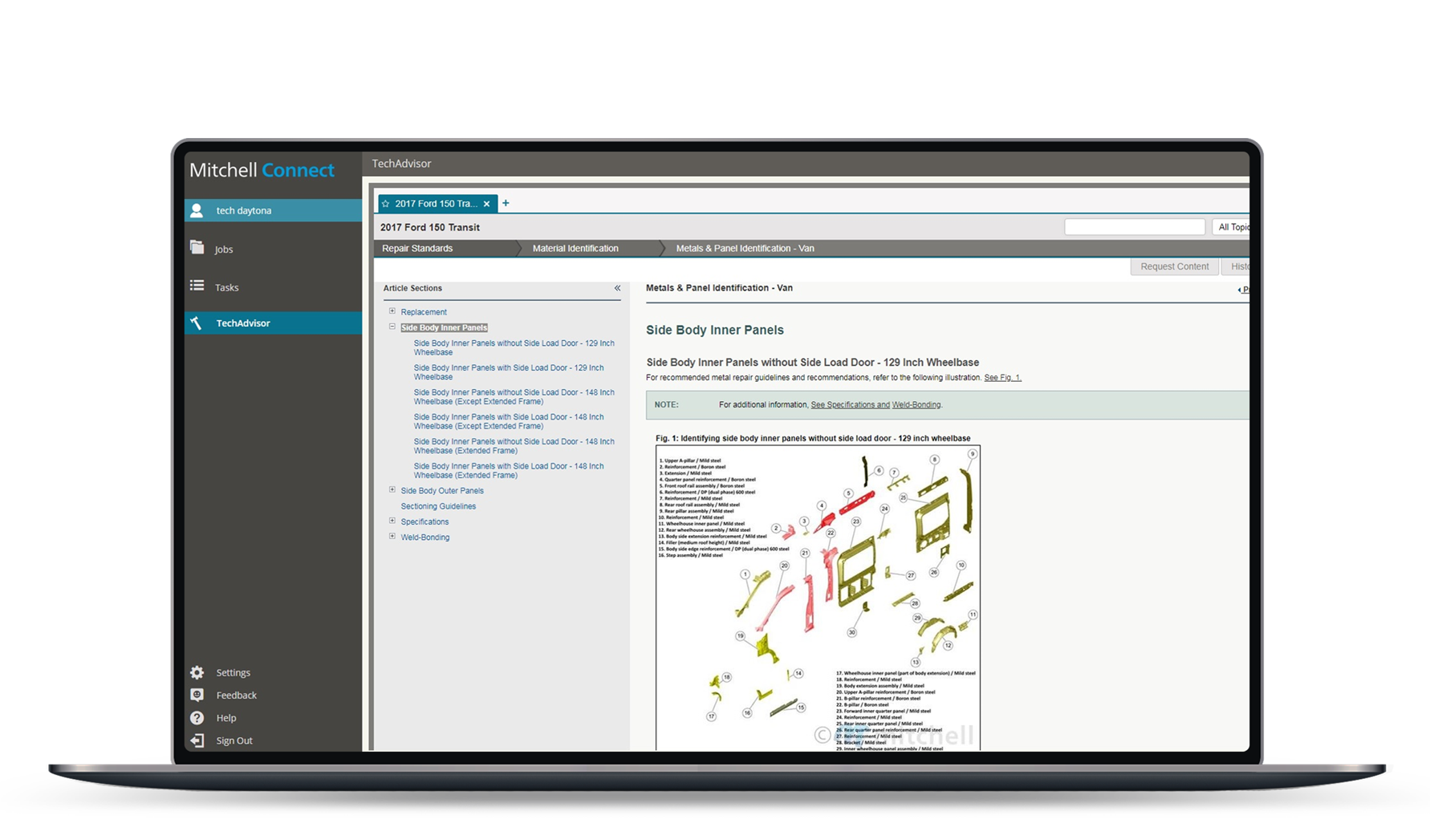 In addition, as a Vale-Certified PDR Technician, you'll receive exclusive savings on these Mitchell solutions.
Learn More