Collision Claims Estimate Review
Achieve Greater Accuracy With Automated, Intelligent Appraisal Review
Using Mitchell technology, you can simplify and enhance the entire collision claims estimate review process by ensuring that appraisals are accurate.
Download Mitchell WorkCenter Brochure
Increase Accuracy & Decrease Loss Adjustment Expenses
Mitchell WorkCenter Review
Mitchell WorkCenter Review automates the appraisal review process, saving your staff time, increasing estimate precision and even reducing loss adjustment expenses. You define the business rules in the system and Mitchell WorkCenter Review does the rest—flagging only those appraisals that require a closer look.
Download Brochure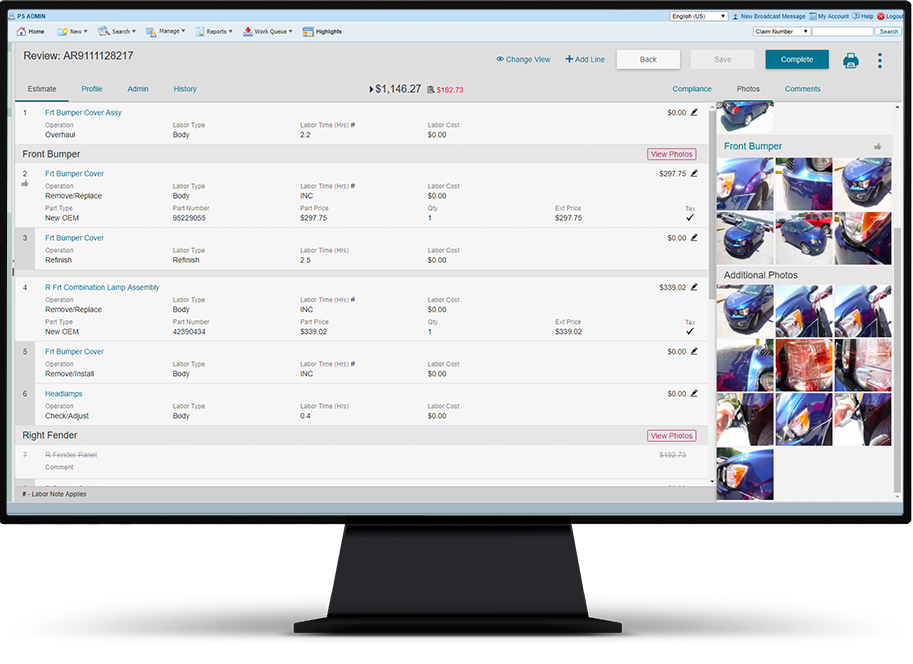 Mitchell Intelligent Review
Mitchell Intelligent Review takes the collision claims estimate review process one step further by leveraging artificial intelligence (AI) and machine learning to improve your staff's efficiency. This AI-enabled solution instantly analyzes every appraisal to identify accuracy opportunities for repair and remove/replace decisions—freeing up internal resources to focus only on those claims requiring their immediate attention.
Mitchell Intelligent Review also offers smart features to accelerate the review process, including automatically grouping photos by panels for each estimate line, highlighting inaccurate repair and replace operations, and more.
Read More